Be seen at our annual Open Studio and other events throughout the year.
The Enriched Bread Artists Open Studio:
A two-weekend event attracting over 2000 visitors
Special events include: artist's talks and demonstrations, food and drink, performances, and tastings
In addition, we provide multiple opportunities for visitors to see your logo in promotional material and advertising see below.
Where your name or logo has the potential to be seen:
The Partnership Recognition Wall during the Open Studio and other events throughout the year
Our Web site
On our Facebook page
The Open Studio invitation (3000+ through distribution throughout town and MailChimp)
The Open Studio brochure that is given to all visitors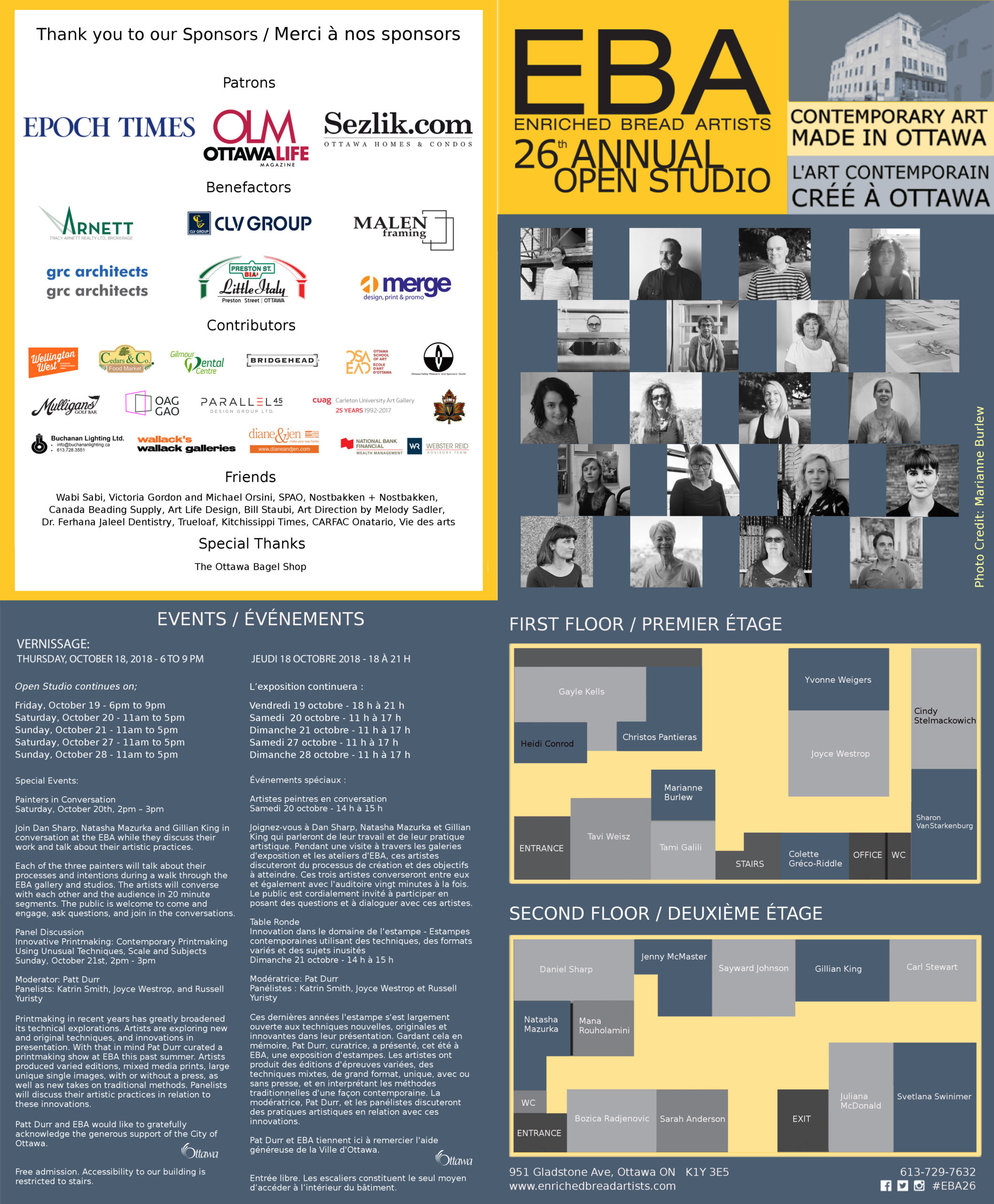 We make it easy to participate
Please click the button below for a downloadable Word document form including sponsorship levels.
Download the Sponsorship Form