Visites d'ateliers de 2023
31ème Visite annuelle d'ateliers – Exposition d'art
 Voir des oeuvres d'art dans une galerie, c'est une chose, découvrir ce qui se passe dans l'atelier d'un artiste c'est tout autre chose. Chaque année, pendant deux week-ends, les artistes d'EBA ouvrent en grand leur espace de travail et de création. Cet automne, EBA-31ème Visite annuelle d'ateliers sera inaugurée le jeudi 19 octobre 2023. Pendant cette période, les visiteurs pourront avoir un apercu des dernières oeuvres des artistes, de leurs ateliers et du côté caché où la magie agit… sans oublier les traces de peinture, tabliers tachés et diverses curiosités.
 EBA met à la disposition des artistes des ateliers à des prix abordables afin d'encourager l'éducation et la promotion des arts visuels à travers des expositions, des ateliers ainsi que des projets pour des espaces publics et galeries d'art. Vingt-et-un ateliers sur deux étages, où chaque artiste possède son espace pour créer et innover. Différentes techniques sont utilisées telles : la peinture, le papier, l'estampe, la photographie, la sculpture, l'installation et les multimédia. Certains de ces artistes sont connus et ont reçu des subventions de la part de la Ville d'Ottawa, du Conseil des Arts de l'Ontario et du Conseil des arts du Canada. Tout en exposant aussi bien au niveau régional, national qu'international, les artistes d'EBA travaillent également localement dans un environnement de support et de coopération.
 Pendant toutes ces années la communauté a démontré son appréciation pour les diverses formes d'art contemporain faites par les artistes d'EBA, son intérêt pour leur espace ainsi que pour leurs pratiques artistiques.
Les artistes d'EBA sont fières de partager avec le public leur passion, leur espace et leurs travaux.
EBA est un organisme à but non lucratif qui est situé au premier et deuxième étage du 951 avenue Gladstone, dans l'ancienne boulangerie industrielle construite par la compagnie Standard Bread.
Vernissage
Jeudi 19 octobre de 18 à 21 h
Bar payant et snacks
Musique Beats par dj Michael Caffery
951 avenue Gladstone – Ouest de la rue Preston, Ottawa
Continue
premier week-end       – 21 et 22 octobre de 11 h à 17h
deuxième week-end   – 28 et 29 octobre de 11 h à 17 h
Special Event: Symposium on Health and the Visual Arts in Ottawa
(event in English)
Saturday, October 28
Time: 1:30 – 3:30 pm
951 Gladstone Avenue, First Floor
Session 1  1:30 pm – 2:30 pm
Topic: Artist Talks discussing art, mental health, and histories of trauma with Stéphane Alexis, Michael Ashley, Pierre Richardson, and Cindy Stelmackowich 
Session 2  2:45 pm – 3:30 pm
Topic: Organizations on Health, Art and Community

Radical Connections transforms healthcare with all kinds of artists. Connecting the arts and health improves quality of life for residents, patients, and everyone working in and visiting healthcare settings. Creative participation is crucial for humanizing healthcare by celebrating individuals as well as the diversity of cultures, abilities, and communities. Presenter: Jenny McMaster.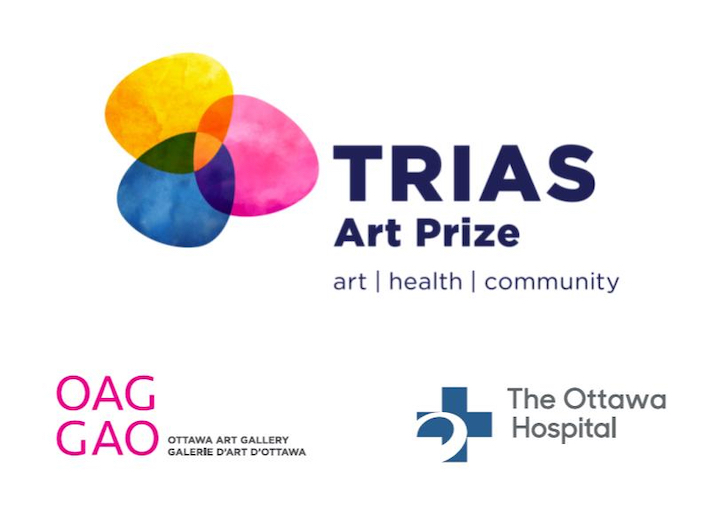 The Trias Art Prize. The Ottawa Art Gallery (OAG) and The Ottawa Hospital's (TOH) new community arts award program, The Trias Art Prize, infused the hospital's public spaces with art, and recognized the artist's role in healing and wellness. Presenters: Emma Campbel and Lydia Blanchard of The Ottawa Art Gallery, and Svetlana Swinimer, Trias Art Prize recipient.
Artistes participant
Sarah Anderson ● Maren Kathleen Elliott ● Sandra Gregson ● Sayward Johnson ● Gayle Kells ● Clara Kim ● Karina Kraenzle ● Juliana McDonald ● Jennifer Macklem ● Valerie P. Noftle ● Christos Pantieras ● Bozica Radjenovic ● Colette Gréco-Riddle ● Daniel Sharp ● Cindy Stelmackowich ● Svetlana Swinimer ● Tavi Weisz ● Joyce Westrop ● Yvonne Wiegers ● Katherine Zarull
---
Biographies of Special Event Participants:
Stéphane Alexis is an artist based in Ottawa and graduate of the School of the Photographic Arts: Ottawa (SPAO). His work stems from personal experiences, research, and community collaboration. He aims to foster a level of understanding to the often overlooked communities to which he relates, thus allowing these communities to better integrate with outer communities. He believes that we can only come to solutions if we identify issues, and we can do this by communicating openly with each other and allow the negativity and difficulties to come to the surface. Alexis has had artworks acquired by various private and public collections including the Canada Art Bank and Global Affairs Canada.
Pierre Richardson is an Ottawa based interdisciplinary artist who graduated from the University of Ottawa's MFA program in 2018. His work often deals with his own struggles with mental health and disability, trying to synthesize the disorienting feelings of uncertainty and pain that is usually hidden from outside observers, while keeping things less heavy with a bit of gallows humour. Layering and obfuscation of things, building, and rearranging all lead the viewer to have to try and decipher their own narratives within the works, which is constantly evolving. Pieces can stand on their own or find themselves involved in an improvised arrangement, which is in constant flux and where the documentation becomes part of the process. He needs to create more work.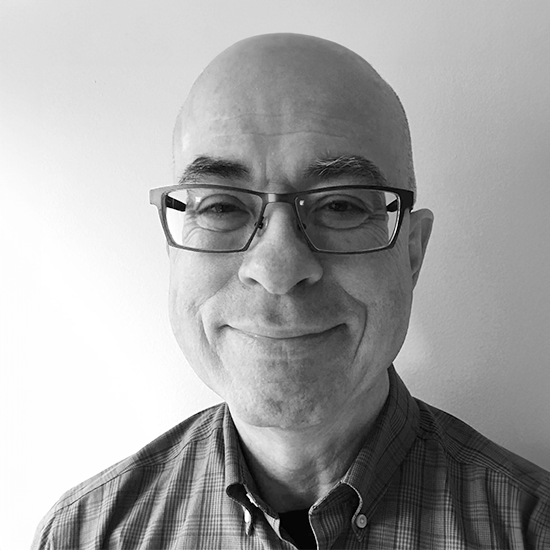 Michael Ashley completed a BA in History at Carleton University, and earned a professional qualification in accounting. Courtesy of a lovely severance package from the late, lamented, Nortel Networks, Michael was able to fulfill his dream to study visual arts, graduating from the University of Ottawa BFA program summa cum laude in 2008 and their MFA program in 2017. Since then, he has continued his work in photography and media arts. He was part of the Blink Artists' collective and currently works as Administrator for the Enriched Bread Artists collective. He has also volunteered with SAW Gallery, Artengine, and the Ottawa School of Art.
Cindy Stelmackowich is an artist, curator and academic from Saskatchewan and moved to Ottawa to complete a MA at Carleton University. She did PHD work in art history and theory in New York, and post-doctoral studies in history of art and science in New York and Germany. Cindy often works with the visual cultures and found objects of medicine, exploring the materiality of the body through experimental sculpture, installations and digital collage. A recent work entitled Shell Shock addresses historical and psychological dimensions of the wounded and trench warfare through its incorporation of found objects such as WWI medical splints, bandaging, and flesh-like wax applications. Her Wound Care series recreates limb-like cross-sections of the body from the pages of medical texts and reflects on the often-invisible and femininized labour of care work.