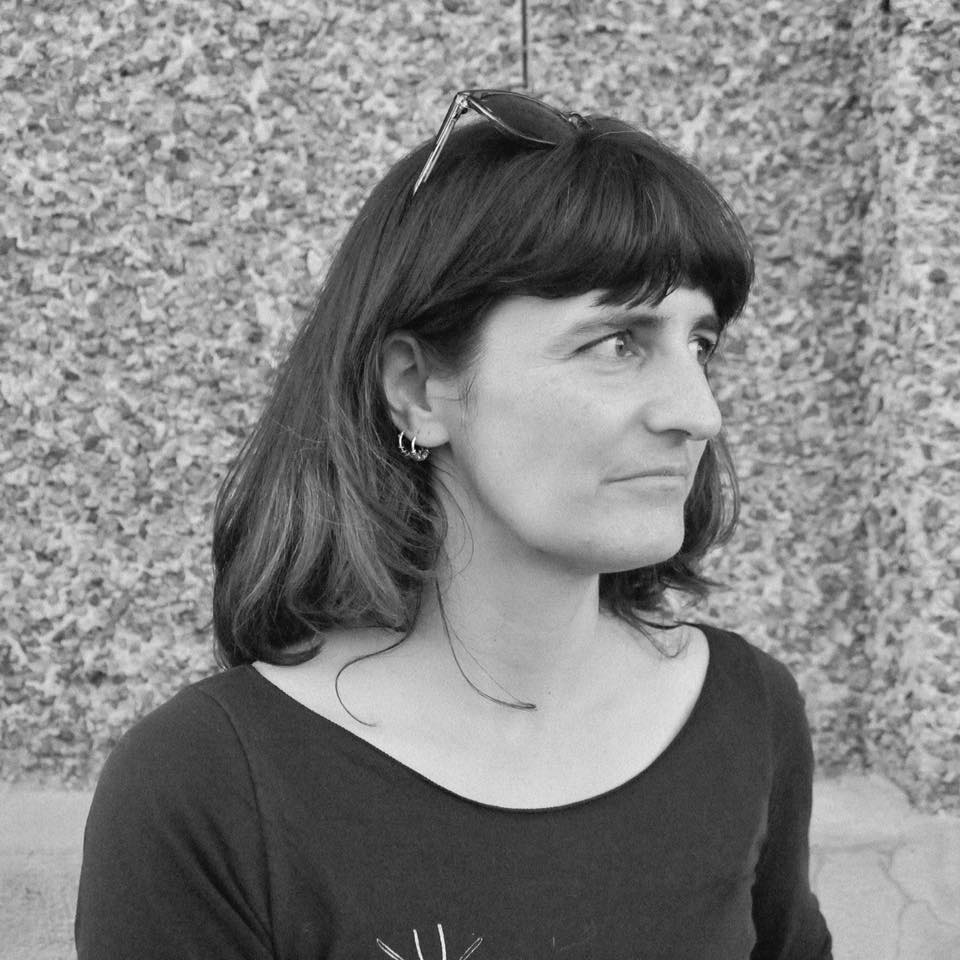 Jenny's art practice encompasses fibres, encaustic painting, and performance. Her recent work has involved experimentation with paper, pulp painting and embroidery. On a formal level she has always been inclined to break the picture plane, be it through a line of blanket stitches holding together canvas and upholstery fabric, or an eyelet cut into handmade abaca. The exhibition Ruptured Plains at Espace Pierre DeBain, Aylmer in 2019 will be all about this inclination to both breach and repair.
Jenny's work is frequently concerned with mapping, be it through maps of a more literal sort such as those of Almonte and Ottawa (Mississippi Valley Textile Museum, Almonte, 2017; Ottawa Art Gallery, 2018), or haptic maps of the human body written in the creases and folds of clothing (Blink Gallery, 2010; Centre Point Theatre, 2013). She has also facilitated mapping through conversations which leave their imprint through the leaking of beverages from faulty receptacles and decanters (China Town Remixed, 2012; Nuite Blanche, 2013). In her performances trickster figures upturn formal events. Food and drink, which generally act as a social glue, end up spilled on the table or laid out on the floor (Gallery 101, 2016; Toronto Alternative Fashion Show, 2005).
In 2013 Jenny joined the Enriched Bread Artist Studios. She was a member of Blink Gallery from 2013 to 2015. She has shown frequently through both venues. Other locations she has exhibited at include City Hall Gallery, the Ottawa School of Art, Art Guise and the Centre Town Art Tour in Ottawa. Her art was purchased by the City of Ottawa in 2011. She was a featured artist at the Tree Reading Series in 2010. She has shown her work at the ARTSIDA Auction and Concordia's VAV Gallery in Montreal as well as Engine Gallery and AWOL in Toronto. In an effort to explore collaborative and participatory art practice, she took part in a thematic residency entitled Society is a Workshop at Banff Centre in 2013. While living in Toronto she curated an outdoor exhibition of installations and performances entitled Parkette for Gallery 1313 in Toronto, 2004.