Celebrate!
On the occasion of our 25th anniversary, archival photo displays of the original 1920s bakery have been developed and will be on exhibit to highlight the history of our building, the Standard Bread Factory. We will also showcase our Ottawa2017 "Cut the Cake – Celebrate" project featuring our unique and inspired cakes, which interpret this universal symbol of celebration. Cakes made of copper wire, plaster dental molds, butter wrappers, and sponges. Cakes suspended from the ceiling, painted into abstraction, and anti-cakes. Explore these creative interpretations of cake and visit the studios of our 22 artists. Bakeries, cakes and art – what is there not to LOVE!
Our members have found beauty and artistic homes in the industrial building we call EBA. Its aged metals, thick cement columns and focus on function have always been a true inspiration. We invite everyone to join us, celebrate, and to be inspired with us.
Events
Vernissage: Thu, Oct 19, 2017, 6 to 9pm
---
Fri, Oct 20 and 27, 6 to 9pm; Sat, Oct 21 and 28, 11am to 5pm; Sun, Oct 22 and 29, 11am to 5pm
The Garden Cinema House, a performance by Marianne Burlew: daily, including the Opening Night
---
During the dates of Open Studio, the public is invited to visit The Garden Cinema House, a uniquely intimate cinematic space created by artist Marianne Burlew in her studio. Inspired by how our physical experience shapes our formation of identity, Burlew records and amplifies vignettes of personal deep psychological and sensory moments; each of these moments live on as combinations of video, sound, texture, pattern and smell. Guided viewings of short films by the artist will be held every day of the event, with detailed times released closer to the date.
In and Out of the Cake, a performance by Jenny McMaster: Thu, Oct 19
---
Food as fashion, fashion as sculpture, artist as sculpture, artist as food. The precarious dance between subject and object ensues. In and Out of the Cake is a series of durational performances in which the artist becomes a part of her cake sculpture. Why imitate an inanimate object? It's a lucrative profession on the streets of Europe. Why dress up like a dessert? Somewhere in a modern wedding ceremony remains the vestige of an ancient fertility ritual. Why jump out of a cake? It's nice to be desired but it's better to get out before you are consumed.
Cake Cutting and Panel Discussion: Fri, Oct 20, 7pm
---
To mark our 25th anniversary, please join us for a slice of cake.
'AMPED UP' – Growing the Visual Arts in Ottawa: From Three Galleries' Perspectives: Fri, Oct 20, 7:30pm
---
The Ottawa visual arts scene has grown exponentially in the last decade, and we are certainly richer for it. Join us for a panel discussion, facilitated by Cindy Stelmackowich, as we discuss how local commercial galleries are growing the visual arts in Ottawa; what their focus is on as art institutions across the city are revisioning themselves, and what current challenges and benefits they face as on-line culture is gaining prominence. Our three panelists will feature Danny Hussey from Central Art Garage, Carrie Colton from Studio Sixty Six, and Lisa Pai from L.A. Pai Gallery.
Group Tours
---
Sat, Oct 21, 1pm
Group Tour with Cindy Stelmackowich
Sun, Oct 22, 1pm
Group Tour with Christos Pantieras
Sun, Oct 29, 1pm
Family and kids tour with Tami Galili Ellis
Participating Artists: Sarah Anderson, Marianne Burlew, Heidi Conrod, Tami Galili Ellis, Colette Gréco-Riddle, Marika Jemma, Sayward Johnson, Gayle Kells, Suleyman Karaoglu, Gillian King, Natasha Mazurka, Juliana McDonald, Jenny McMaster, Christos Pantieras, Bozica Radjenovic, Mana Rouholamini, Lis Smidt, Bill Staubi, Cindy Stelmackowich, Svetlana Swinimer, Tavi Weisz, Joyce Westrop, Yvonne Wiegers.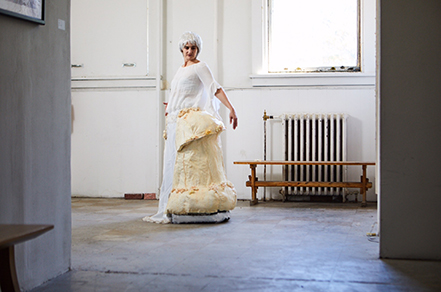 Artist: Jenny McMaster | Photo: Rémi Thériault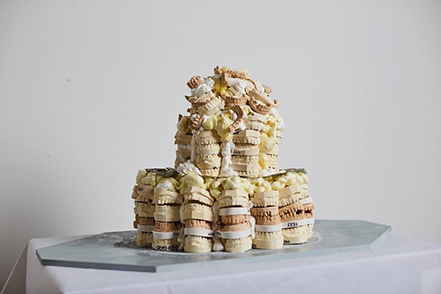 Artist: Cindy Stelmackowich | Photo: Rémi Thériault