It Hasn't Been the Same Without You
Enriched Bread Artists is celebrating its 29th Annual Open Studio.
Last year was a challenging time. As we were in lockdown we tried something different, a virtual Open Studio. This year we are again open, although with COVID restrictions in place.
For many of us, the past year has re-shaped our lives, creative processes, and practices. As artists, we thrive on sharing our work with our communities and peers; we have missed these interactions. This year's Open Studio will feature a gallery show and special events; select artist studios will be open for visits.
Events
Vernissage: Thursday, Oct 21, 2021, 5 to 9pm
---
Opening night will include live music, a bar, and our favourite DJ Michael Caffery, as well as the following live performances:
5:30PM: Sleep Codes & Coordinates Part 1
Maren Kathleen Elliot uses installation art and live performance to animate a loading dock, exploring the relationship between burnout, the spaces we occupy, and the invisible awards that we self-declare.
6:00PM: This Season's Colours
Jenny McMaster uses costume, projection, and dramatic narrative to explore the themes of camouflage and ecological threat. As a snow-shoe hare rifles through her spring wardrobe, she remarks upon her concern being observed by both curious and predatorial eyes.
6:30PM: Sleep Codes & Coordinates Part 2
Maren Kathleen Elliott
7:00PM: This Season's Colours
Jenny McMaster
The events listed above will be held outside in the parking lot. All events are open to the public. A ticket is not required to attend these events.
The main EBA galleries as well as some artists studios will be open during Vernissage and on both weekends. It is requested that you book a time to view the galleries and Artist studios.
This will allow us to accommodate as many people as possible inside EBA while respecting COVID guidelines. Masks will be required as will ID and proof of vaccination before entry into the building.
---
Open Studio continues over two weekends
First weekend:
Saturday, October 23, 11 am – 5 pm
Sunday, October 24, 11 am – 5 pm
Second weekend:
Saturday, October 30, 11 am – 5 pm
Sunday, October 31, 11 am – 5 pm
Participating Artists: Sarah Anderson – Marije Bijl – Heidi Conrod – Kristina Corre – Maren Kathleen Elliott – Sayward Johnson – Gayle Kells – Patricia Kenny – Karina Kraenzle – Juliana McDonald – Jenny McMaster – Lisa Moffitt – Bozica Radjenovic – Daniel Sharp – Svetlana Swinimer – Tavi Weisz – Joyce Westrop – Yvonne Wiegers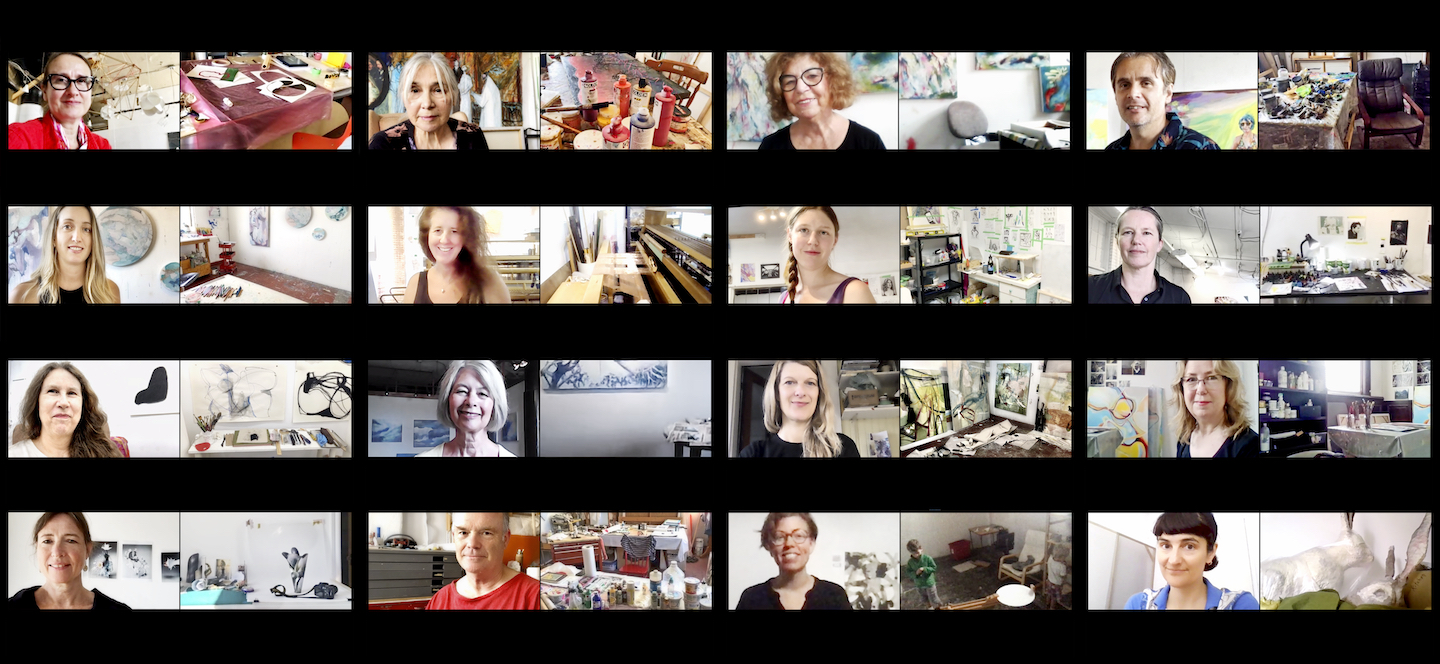 photo by: Angelina Barrucco
---
---
#enrichedbreadartists #eba29 #eba
EBA Open Studio 2021
Photos by David Barbour